MOHTARMA LYRICS - KHASA AALA CHAHAR - UPASANA GAHLOT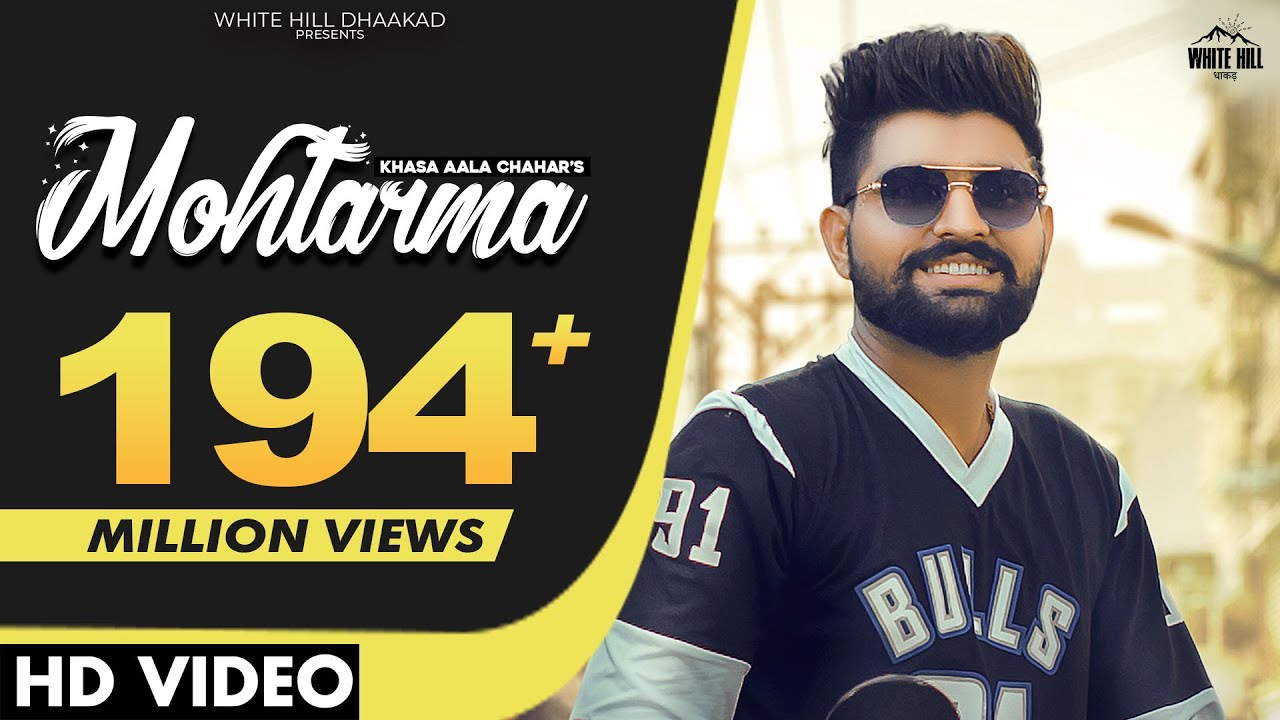 MOHTARMA Lyrics by KHASA AALA CHAHAR & UPASANA GAHLOT is latest Haryanvi romantic song. Lyrics of this song is written by KHASA AALA CHAHAR. Music of this song is produced by DJ SKY.
MOHTARMA Lyrics KHASA AALA CHAHAR
Oo na koe andar na koe bahar
Judh gaye dil te dil ke taar
Ghar or dil ki khol de khidhki

I wanna see you barambar
Tanne leven ne mein aya

Aja gali teri te baar
Aja gali teri te baar
Aja gali teri te baar

Ho mera dil ke kamrae main
Bus tera basera hai
Teri gale ya sham dhalae

Teri gale savera hai savera hai
Ho tu duniya te darle yaar

Kar na saare aam na pyar
Ho tu seh ni pavega
Bhai aali maar ne

Oh tera bhaiyan ne smjha lyu
Tera gharkya ne manna lyu
Tanne le ju bitha ke
Doli ale car main

Oo tu sukh aur chain mera
Na tera bina guzara hai
Tera pyar ki kishti main
Tu mera kinaara hai kinaara hai
Oo han ji bilkul pyar karenge
Sidha dil pe vaar karenge

Darling don't worry ho jao
Na kabhi dil se bahar karenge
Ha ji pura hai vishwas
Tu hai dil ke sabse paas
Tere sath main manne jeena
Tere te saari se aas ,,

Sabse pyari tu
Tujhe dua hamari hai
Ho khayal rakh mohtarma
Tu jaan hamari hai hamari hai

Ho sun le khasa aala chahar
Na gedhi gali meri ke maar
Tera pesha shayari karna
Kade tu jhutha kar ja pyar

Maanu se peshe te shayar
Par na teri khatir liar
1 baari han tu manne karde
Yaara ne karne se fire ..
Song Credits
Singer - Khasa Aala Chahar and Upasana Gahlot
Lyrics - Khasa Aala Chahar
Label - White Hills Dhaakad