PYAAR HO GYA LYRICS - RAJ MAWAR - SANJEET SAROHA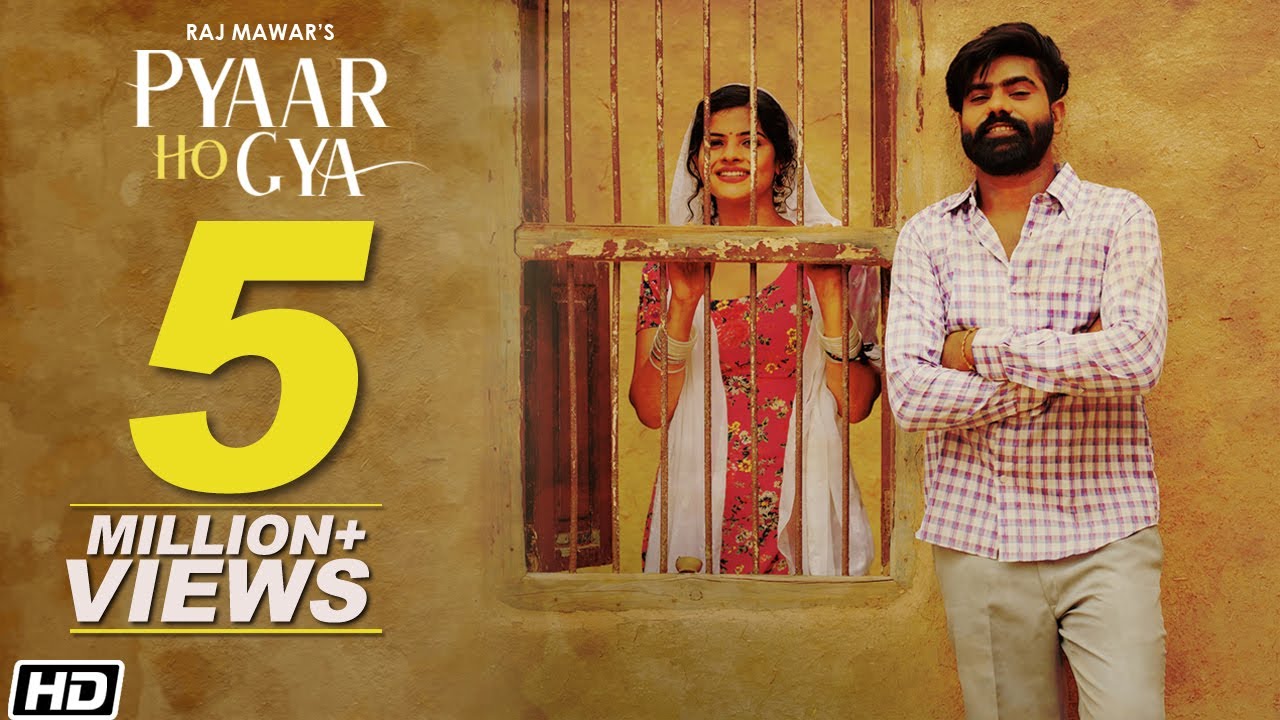 PYAAR HO GYA Lyrics by RAJ MAWAR is 2021 latest Haryanvi song. Lyrics of song PYAAR HO GYA is written by SANJEET SAROHA. Music of this song is produced by RAJ MAWAR. This song features MITTALI ARORA.
PYAAR HO GYA LYRICS RAJ MAWAR & MITTALI ARORA.
Oli boli bite saari raat
Koye karwado mulakat
Mane rahna uske saath
Lage mane payar ho gaya rah,,

Oli boli bite saari raat
Koye karwado mulakat
Mane rahna uske saath
Lage mane payar ho gaya rah,,

Haye roop ki mahak kachi
Gandh bargi thi
Nakhra ki raani
Va to Chand vargi thi

Haye roop ki mahak kachi
Gandh bargi thi
Nakhra ki raani
Va to Chand vargi thi

Rah bholi chal
Mane rahna uske saath
Rah karva do mulakat
Lage mane payar ho gaya rah

Oli boli bite saari raat
Koye karwado mulakat
Mane rahna uske saath
Lage mane payar ho gaya rah,,

Jiske pachhe hoya pagal
Pate usne bera rah
Dil ki sayahi tah likh rakha
Taar bhej do mera rah

Jiske pachhe hoya pagal
Pate usne bera rah
Dil ki sayahi tah likh rakha
Taar bhej do mera rah

The gore gore hath
Sanjeet ki hai sayat
Koye karvado mulakat
Lage mane payar ho gaya rah

Oli boli bite saari raat
Koye karwado mulakat
Mane rahna uske saath
Lage mane payar ho gaya rah,,

Oli boli bite saari raat
Koye karwado mulakat
Mane rahna uske saath
Lage mane payar ho gaya rah,,
Song Credits
Label - Times Music Haryanvi